Depend® Briefs Super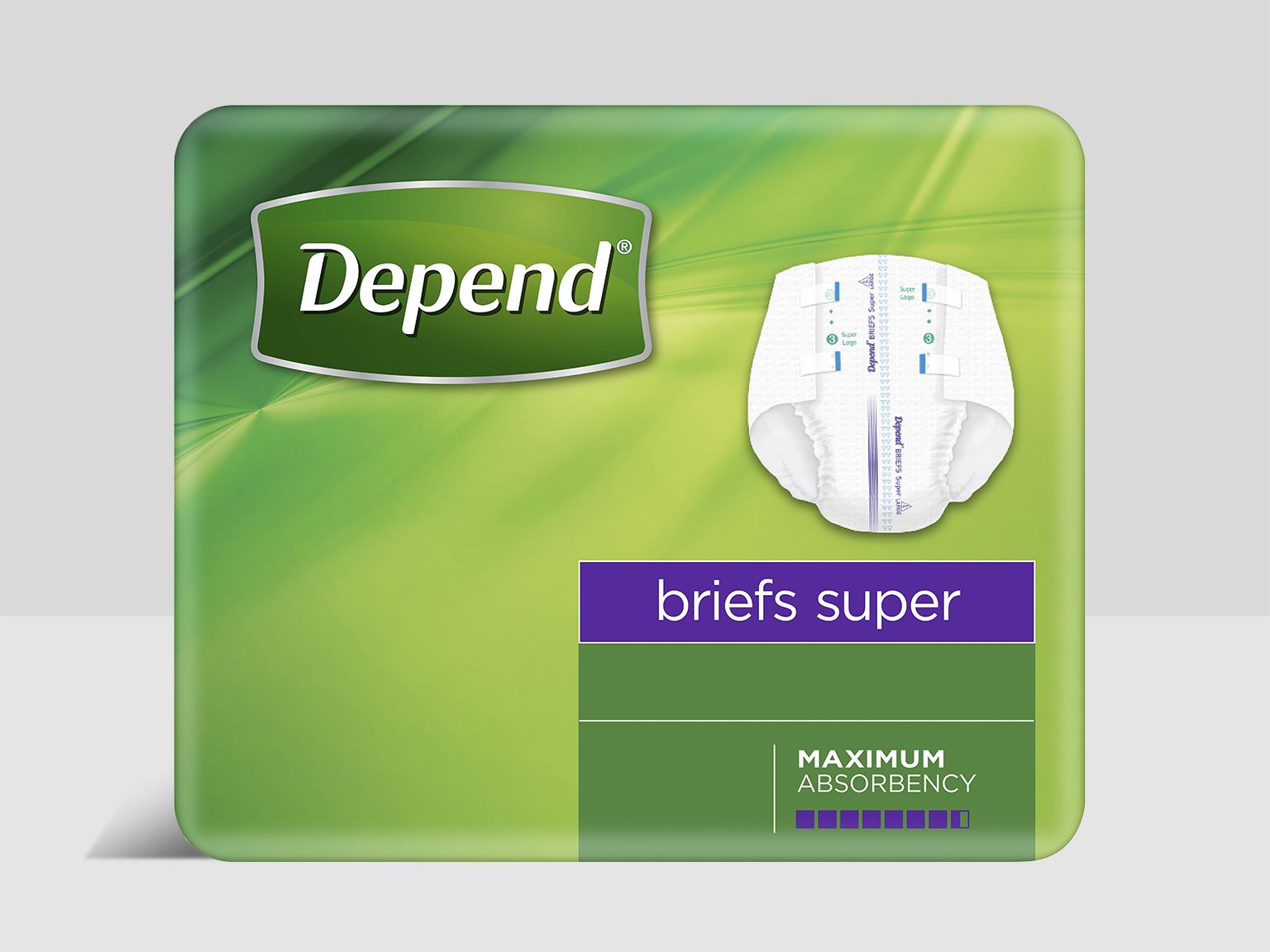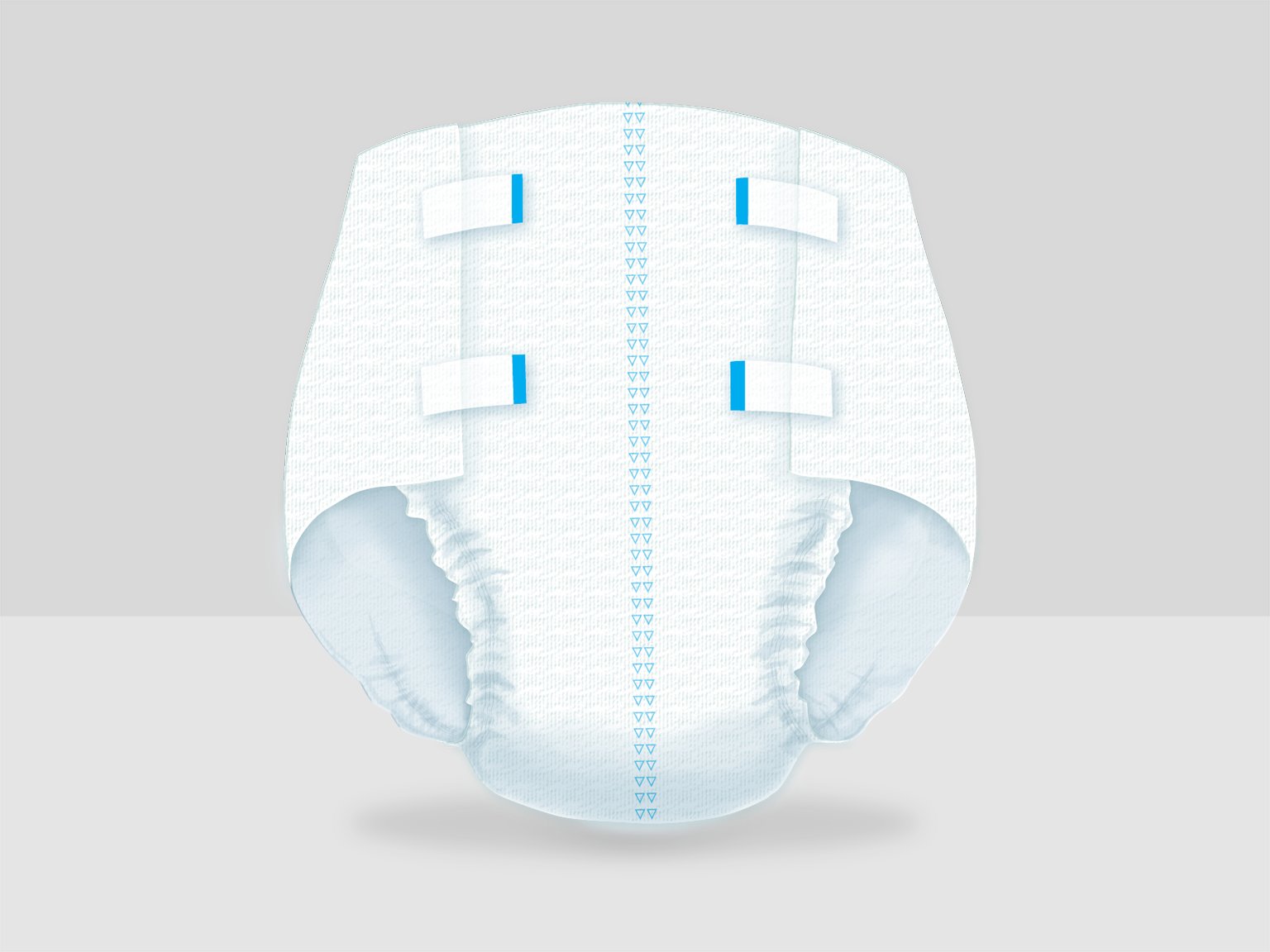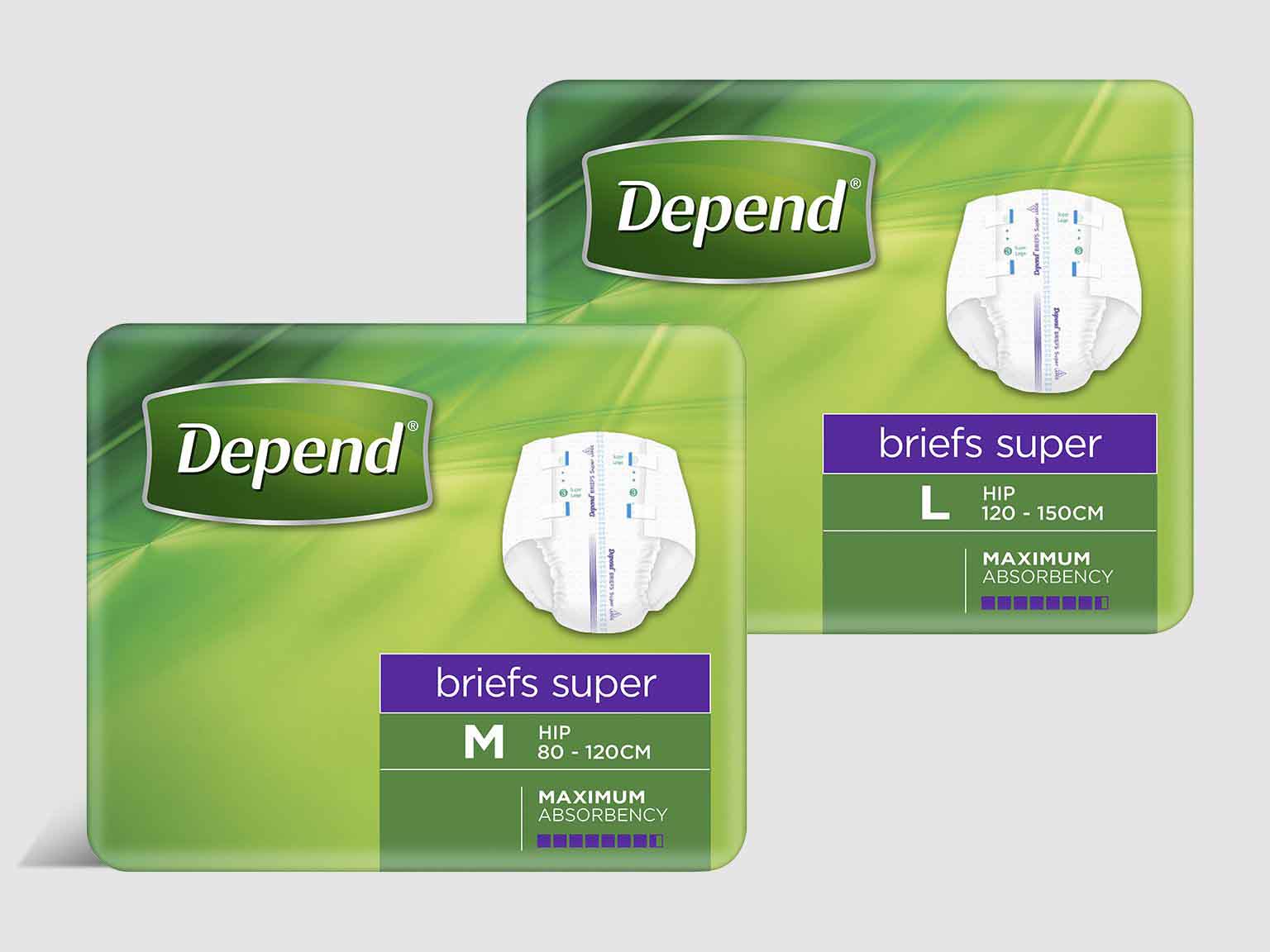 Depend® Briefs Super
Depend® Briefs Super are suitable for day or night use for heavy urinary incontinence. Also suitable for bowel incontinence. Features a full length wetness indicator. Ideal for individuals with limited mobility.

Breathable
White soft cloth like outer cover provides outstanding comfort, helps optimise skin health through air circulation at the sides and is more discreet.

Comfort you can depend on
Improved padding formation with embossed pattern and long side leakage guards ensure absorbency, comfort and reliability.

Designed to Make Changing Easy
Features a full length wetness indicator to enable a more informed change time decision.

Odour Control
Unique dry lock core reduces odour and keeps the wearer dry.